"Sitting here at the Flora-Bama
Bout to open up a big old can of good times, unwind
Fall in and out of love in the same night
Can't say I got a whole lot of cares
I'm in the redneck riviera
It's getting crazy, getting hammered
Sitting right here at the Flora-Bama
At the Flora-Bama"
Lyrics from Flora-Bama by Kenny Chesney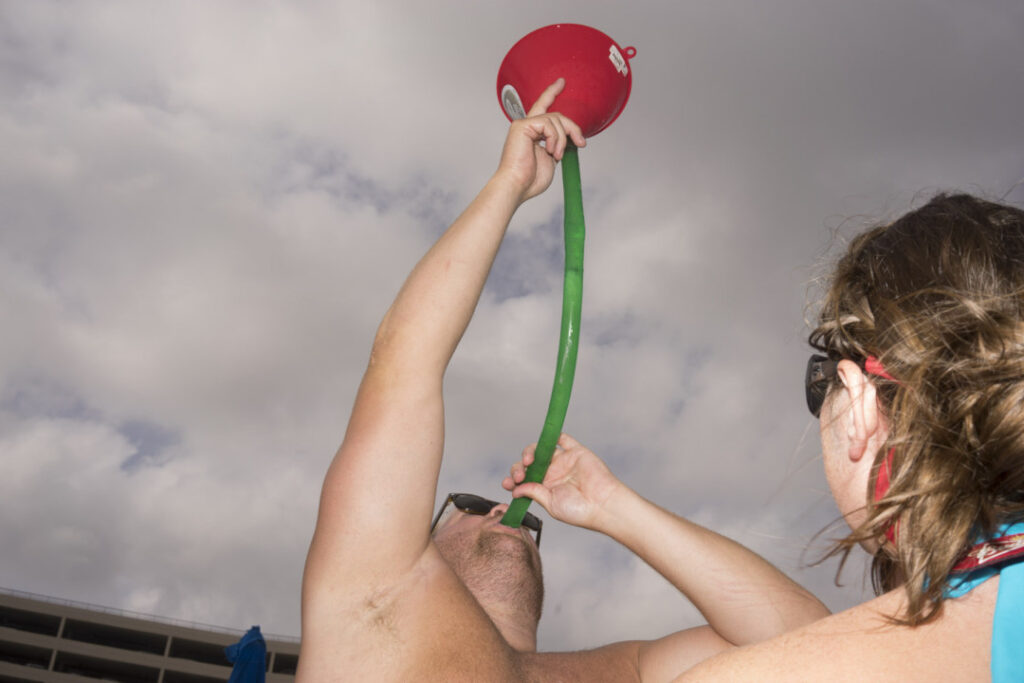 In New Orleans, with many Gulf Coast and Florida transplants, you'll likely hear about a drunken trip to the Flora-Bama at some point. The bar is located right on the state line of Alabama and Florida and flaunts beautiful white beaches nestled the narrow key.
It has a few claims to fame: The Mullet Toss (the mullet is a fish tossed on the beach across the state line), The Bushwacker (a frozen drink said to "give you the best time you won't remember"), and hundreds of bras hanging from the ceiling of the honky tonk.
What makes it special is the comradery. The bar is a maze of rooms to accommodate multiple bands, a huge attached deck and a huge section of beach on the Gulf. People move freely between all the areas and chat everybody up. Lots of knowing nods and sharing drinks.
This year, I have made two trips to the Flora-Bama. The first was on New Years Day. People eager to start the year off right, started day drinking and were ready to plunge in the ocean at noon. Most were in costume and all had fun on their communal chilly dip.
On Memorial Day, they held a less kid friendly event and had their annual bikini contest. Women came out and strutted their stuff doing splits and push-ups or just carried a drink to compete for glory and lots of bar credit.