Jayne Mansfield was a sex symbol of the 1950's. A great singer and performer, she starred in several Hollywood films and was an early Playboy Playmate along with Marilyn Monroe and Betty Page.
With her film career slowing down in the 1960's, she was enjoying a successful nightclub career. On the ill-fated night of June 28, 1967, Jayne was being driven to New Orleans from Biloxi with her three children in the back. The windy narrow road in the middle of the night near the Riggolets had little visibility to begin with. A mosquito spray truck had just gone through and left a dense fog. Her car ran into the back of trailer and the adults in the front were killed instantly, while the kids in the back survived. One of the children in the back was Mariska Hargitay of Law & Order: SVU fame.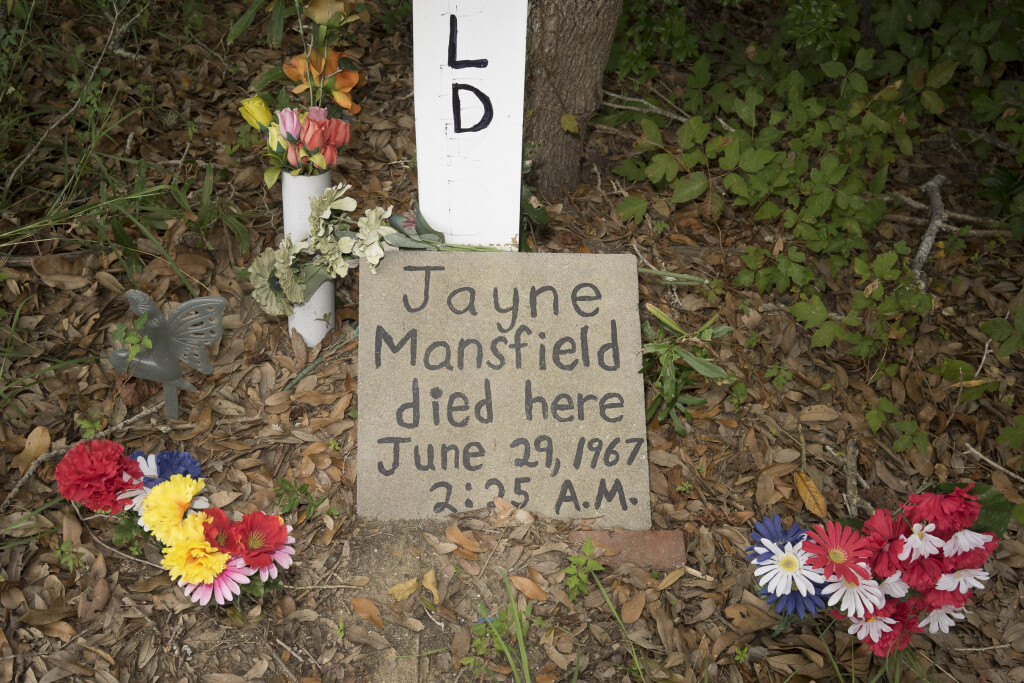 Until recently, her death site had been memorialized a few miles off from the actual death site. A new monument was place with the error was noticed by locals after further reviewing police reports. The new memorial notes the deaths of Sam Brody and Ronnie Harrison. Her death prompted the US to regulate that all trucks have rear bumpers/bars. They are informally known as Mansfield Bars.