Maurice Bessinger opened Maurice's Piggy Park in 1953. Maurice's is still open and being run by his children serving South Carolina's mustard sauce barbecue sandwiches.
Maurice was a white supremacist and used the original location to have a museum celebrating the confederacy. Throughout the run of the business under his direction, he courted controversy with his skewed views of religion. At the start, he refused to serve African Americans. He was sued in 1968 by Anne Newman after she was refused entry and the restaurant was forced to desegregate.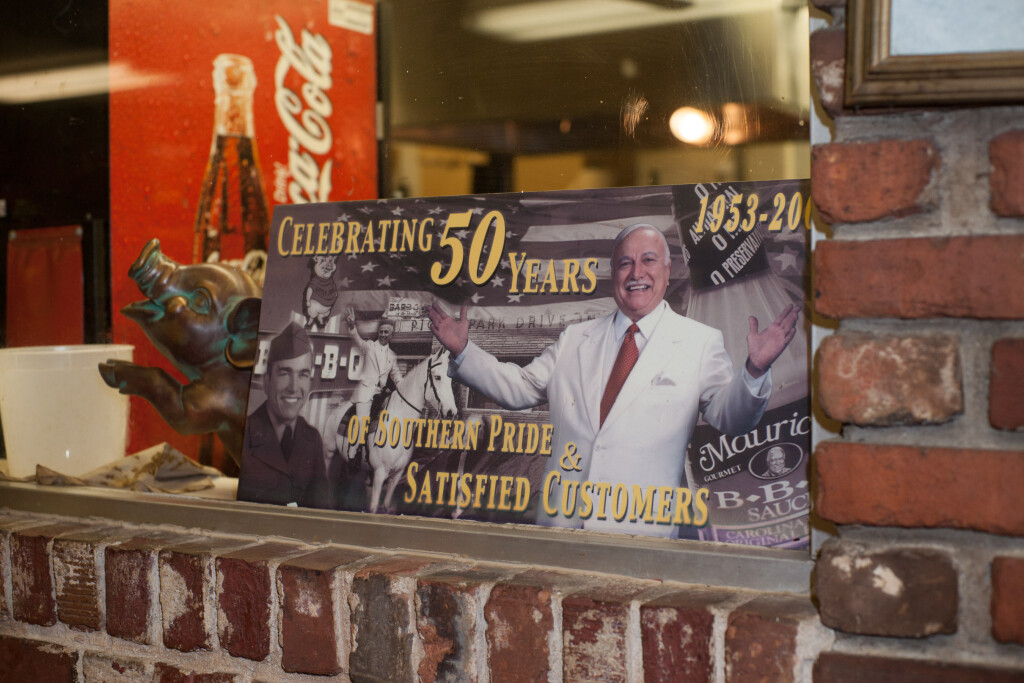 In 2000, when South Carolina removed the Confederate flag from the capitol, he started flying the flag over his restaurants. Major chains, like Walmart, pulled his barbecue sauce from their shelves in response. He unsuccessfully sued for damages. The next year he published his autobiography Defending My Heritage, ready and wanting to go down with his ship.
While he still has people that defend his views, most find them outrageous. Many who regularly eat at Maurice's acknowledge that they don't care for what he said, but still love the barbecue. His children took down the confederate flags when they took over the business.