Robert E. Lee was a confederate general in the Civil War. Since his death, he became a cultural icon to some. His name and likeness are throughout the South, from Lee Circle in New Orleans to Stone Mountain in Georgia to Washington & Lee University in Virginia.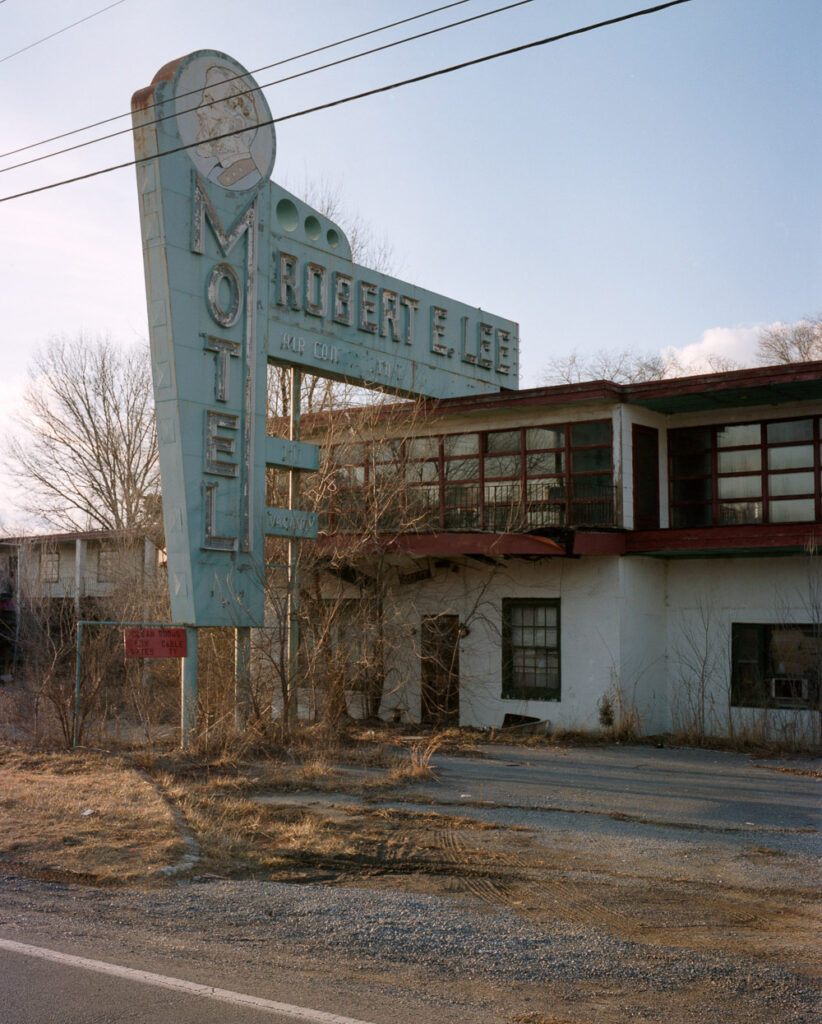 In Virginia, before the interstate, the one of the main roads up and down the state was the Lee Highway. When living in East Tennessee, I'd often drive on the highway to find old motor hotels, gas stations and glimpses of the past when people had a more leisurely drive. On a drive in 2008, I found the Robert E. Lee Motel. The motel was crumbling and the sign with Lee's silhouette had seen better days. About 5 minutes after I pulled up, a man in a truck pulled in behind me and told me about the motel and said, "don't put this on the internet". He didn't want any Yankees to decide to come tear the place down. The motel, built in the 40's, had once been quite fancy and Colonel Sanders of Kentucky Fried Chicken fame sold $2 chicken dinners from the A-Top Restaurant.
While I didn't put the photos online, people did come for the building. It was declared unsafe and the county tore in down in October 2009. The sign was purchased by a local who painted the once-neon sign and put it on his storage unit business.
As of 2020, there have been great and successful attempts at removing signs of white supremacy. Lee is removed from his perch in New Orleans and Washington & Lee University is seriously considering a name change.
From the Lee Highway….