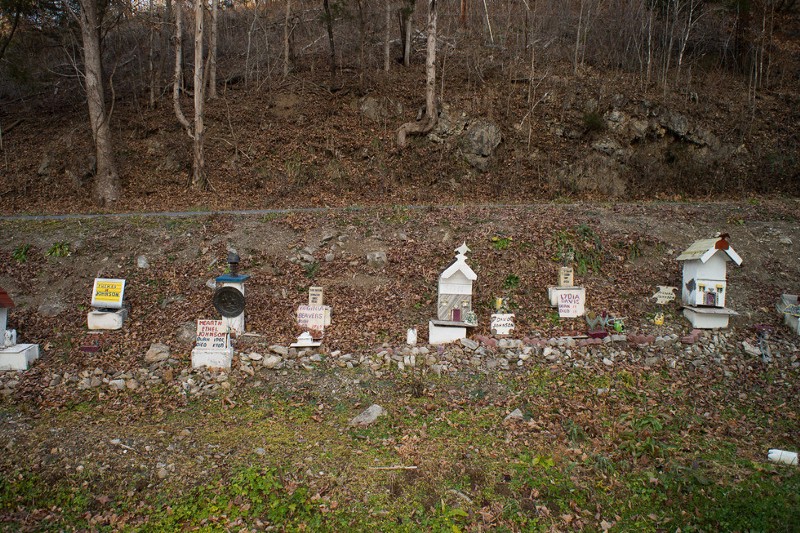 Sam started the town in 1996 and has continued building ever since. The town is made out of scraps and discarded materials and includes 1,700 feet of track with a working train car, a jail, post office, library, salt pump, and all the other trappings of a fully functioning town. The train, also built from odds and ends of metal scrap, runs off of a 1967 Chevy truck engine, Chevy rotors acting as locomotive wheels.
Aside from the everyday things you'd see in any tiny town, "Midgetville" has some more unusual attractions. Odd sculptures litter the town, bicycle wheels spinning, a camel standing proudly on a pedestal, artwork that doesn't let a single piece of junk go to waste. Besides a passion for trains, Sam's interests lie in history, and the walk or ride down the track will reveal bits of his personal family tree as well as a history of the area.
If Sam, his wife, or his dog are around they will gleefully show you around and if you are a wee one, you'll get a ride on the train. If they are out for the day, you are free to take a look around and walk the tracks.